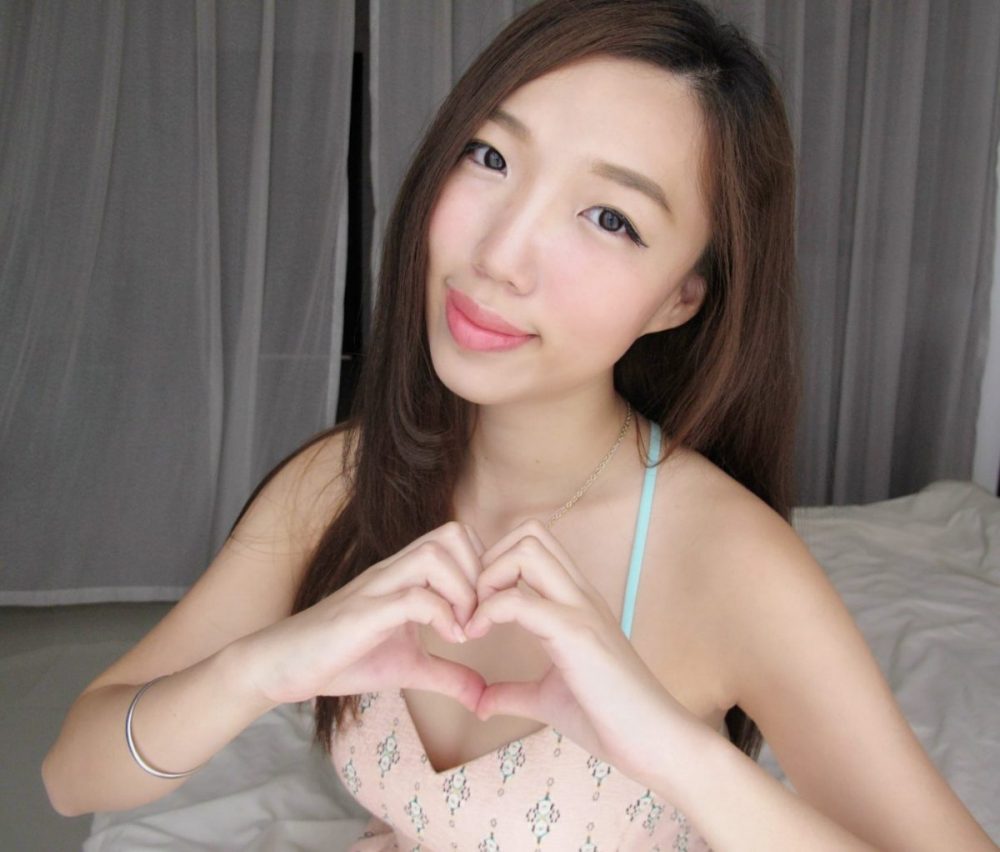 Hello!  🙂
Welcome to my personal website!
ELVIRA EDISON
Exploring the world and creating a colourful life.
Travel and Lifestyle Blogger, Expatriate, Part time traveler, Dreamer, Beauty Junkie, Pet lover.
INSTAGRAM | FACEBOOK | TWITTER | PINTEREST
ABOUT MY SITE
ElviraEdison.com is named after the authors name. It is a lifestyle blog that covers the topic of life, travel, food, fashion and beauty that are inspired by personal style. This blog was created mainly to share the stuff that she loves, her travelling tips and photogenic stories, product reviews and personal life experiences.
ABOUT ME
Hi there! I am guessing that you should have already known my name by just stumbling upon my blog. My name is Elvira Edison. I am an Indonesian expat from Jambi who is currently living in Kuala Lumpur, the capital city of Malaysia. As of 2016, I have lived in Malaysia for 6 years. I started my life here when I decided to come to pursue my education. I was so glad that I made the decision.
– THINGS THAT I LOVE TO DO –
TRAVELLING 
Exploring the world has always been my dream since I was young. I started to have a passion for travelling ever since I traveled with my parents for the first time to another city. I remember I was 13 years old at the time, sitting in the plane and begging for a window seat just because I love to see the clouds and enjoy the view from the plane as it takes off. Even now, the window seat is still my favorite every time I am inside the plane. Then, I got a chance to explore other countries when I decided to study overseas and fast forward in my life, I have found my loved one who I travel with the most. Together we are creating our adventure and my blog is a travel diary with tips and guides of our travel destinations.
SHOPPING
Most of the women in the world love shopping and so do I. I love not only mall shopping but also online shopping and mostly my shopping cart is clothes, jewelry, cosmetics and home organizing. Unlike most people who only shop branded and expensive stuff, my shopping is not limited to brand and price. My closets contain unbranded to branded stuff and cheap to expensive stuff. I will buy cheap clothes if I like the style so style is more my priority. I am obsessed with pastel, vintage, pretty and cute stuff and I love to mix and match my outfit, so normally I will wear the same outfit with different styles.  My style is inspired by todays trends and feminine kawaii style. My blog will be a review and showcase of my outfit and idea of where I do my shopping.
MAKE-UP
I have loved Make-Up ever since I was 14 years old. I learned it by my own using my mom's cosmetic products. I called Make-up as an "art" and I enjoy to create an art work on my face to make myself look lovely. My cosmetics collection includes Korean and Western products and I normally buy them in Sephora, Korean shops inside malls or the Drugstore. My blog will be a place to show my art work and review of my beauty products.
WRITING 
Writing is something hard that I enjoy to do. It is hard because often I find it hard to express my thoughts into words using not my mother tongue language. As you know that I am not native English speaking so writing in English is quite challenging compared to writing it in my own language but I will still challenge myself to do so anyway because I believe in the quote "Practice makes perfect" so if I keep doing it, eventually I will get better and better. Please support me!
PLAYING GAMES
The types of games I love are strategy, adventure, role-playing and simulation games. My all the time favorite game is The Sims games collection.
SPENDING TIME WITH MY BI
During my free time I enjoy spending it with my boyfriend. My boyfriend is a very mature guy. He will rather spend time cooking together and having a movie night at home with me at Saturday night instead of going out and get drunk and I am delighted to do the same thing with him. We are just so attached to each other and appreciate the time we spend together.
CONNECT WITH ME
I am thrilled to have you here and knowing that you read my post really made my day ☺
I hope you enjoy reading my adventure and life stories!
If you have any questions or suggestions or just wanna say hi, please feel free to drop me a line at here
Thank you for joining me! ❤
Happy Reading
XOXO
_____________
Elvira Edison