It has been raining a lot lately where I live, usually it happens in the afternoon. I love rain when I am at home. The rain noise and the warmth, that is a perfect time to relax or take a good nap. Are you guys with me? 🙂 But, when I am outside, I do not enjoy it so much because I worry that the puddles and splashes from cars or motorcycles passing through will make me wet and dirty.
Anyway, when it is a rainy day or I am in doubt, I always go for the basics. A casual style which will always be my favourite everyday look. Pair it up with a fit and flare skirt that I got from H&M and a denim vest that I purchased at a local online store to make it look feminine yet classic.
Check out more at Lookbook | Wear | CoordiSnap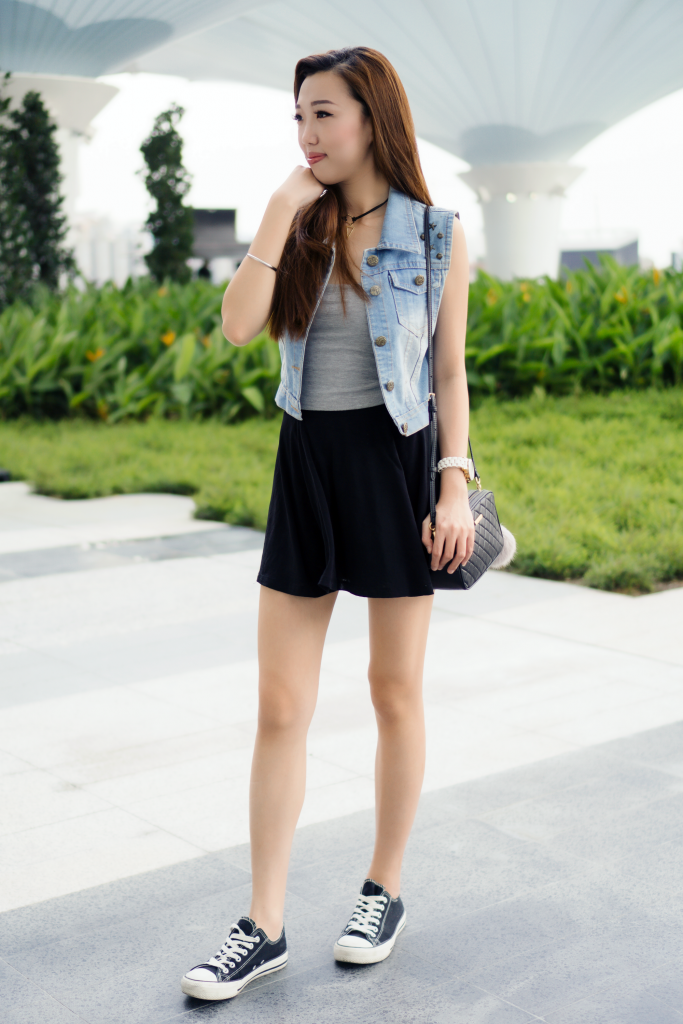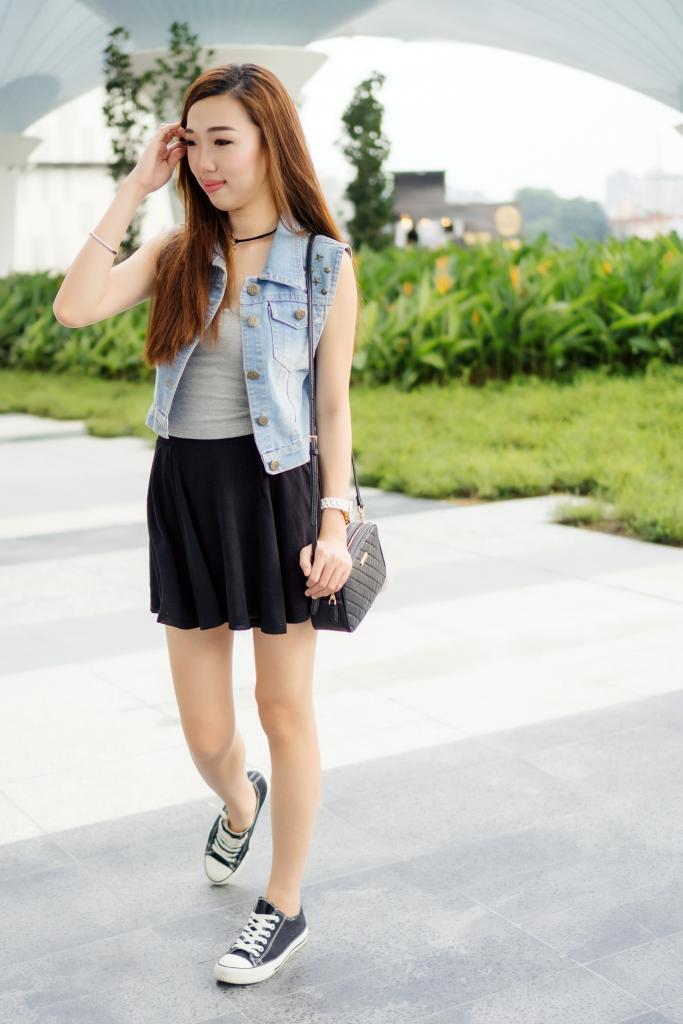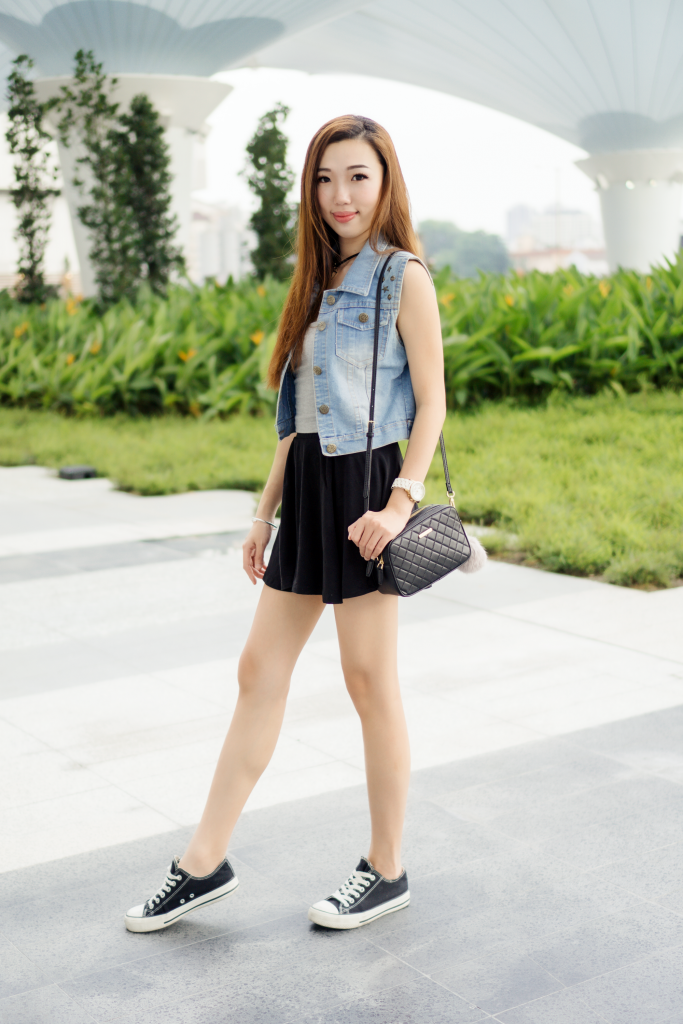 Thank you for reading my blog ❤
I appreciate the love!
XOXO 
∞ ♥ Elvira ♥ ∞